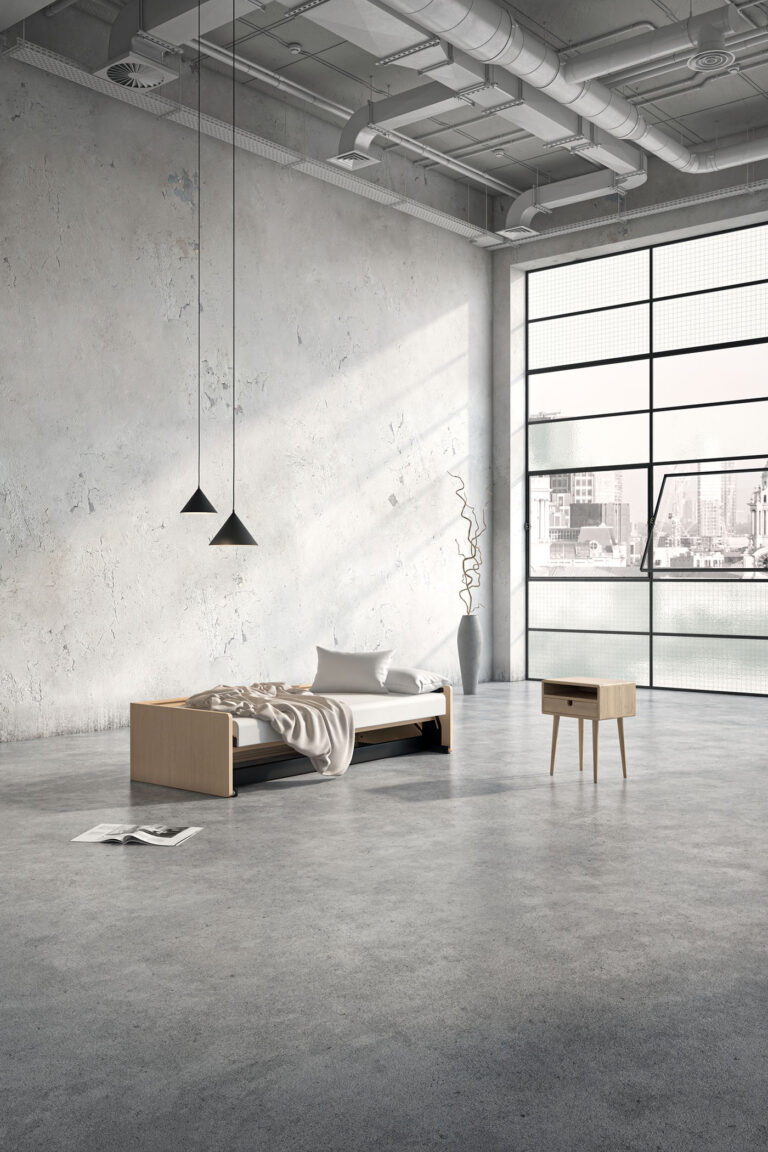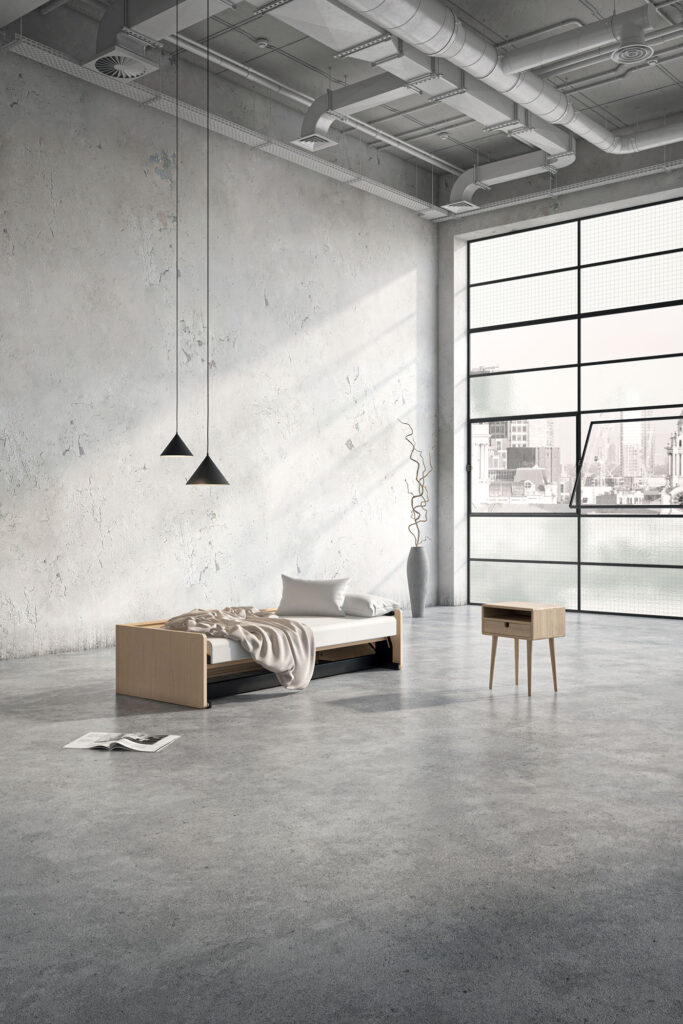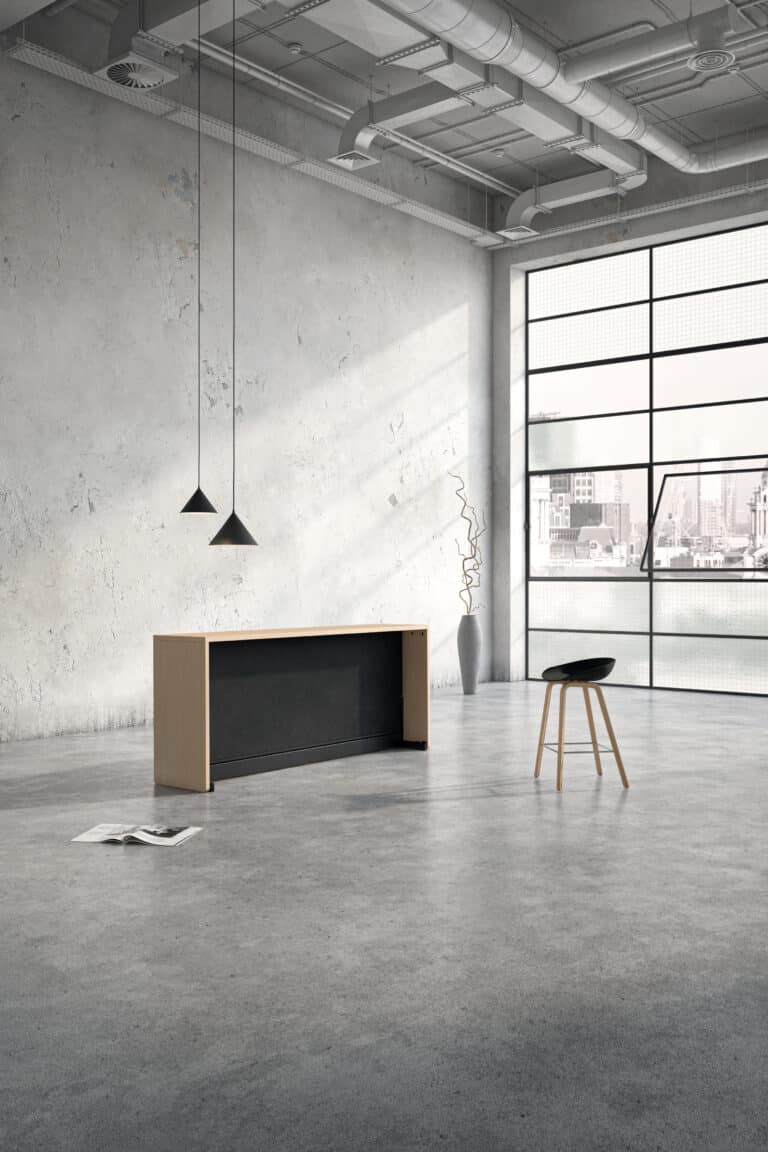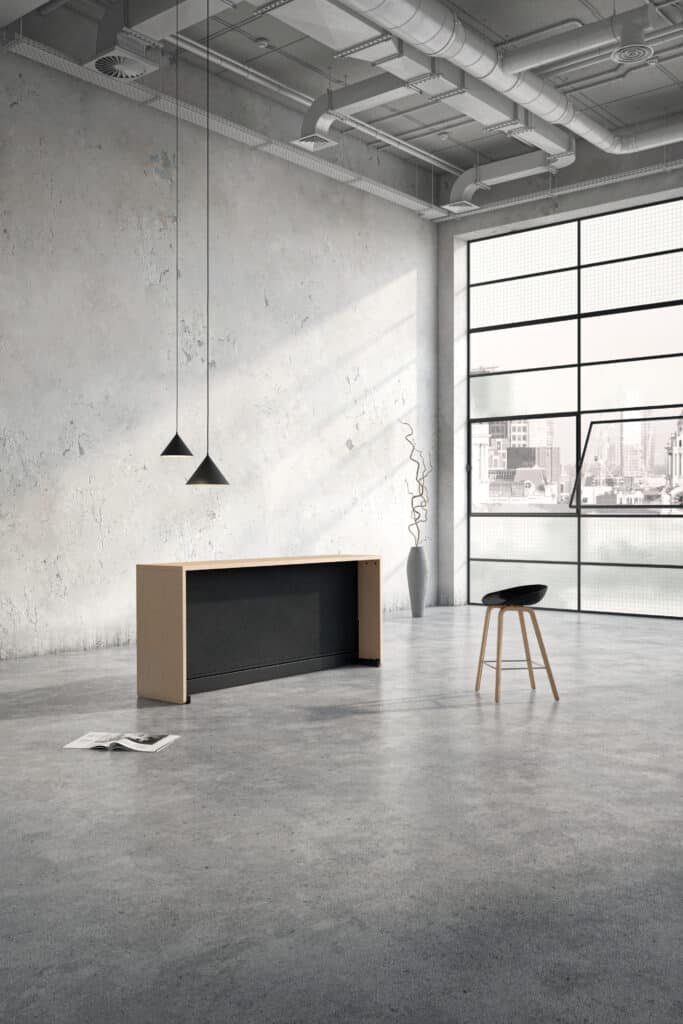 Welcome to Welltek's Hybrid Hotel (HIX 2022)
"Hybrid hospitality is the next iteration in the hospitality industry as the lines between professional and personal lives further blur and the desire for flexible spaces to accommodate both sides of life (often simultaneously) fuse together".
-Hotel Management-
Experience the benefits of furniture that is not only designed beautifully but is also multifunctional, space-saving and above all, wellbeing enhancing.
Welltek will be launching the award-winning Tablebed Freestanding Single in the UK at the HIX 2022 event. Tablebed is the smart solution when you want to use the square meters efficiently around the clock, whether its at your home, airbnb, summer house or hotel.
This game-changing product can be turned from table to bed in one motion, making it the perfect solution when designing a room with limited space, so you don't have to compromise on functionality.
As the new Tablebed Single does not require a fixed attachment to the wall or floor, it enables more freedom regarding space planning. The stand-alone characteristic is also a suitable option for rental apartments, where fixed installations are not allowed.
Hotel, office, and furnished apartments are not new segments for Tablebed. Over the years, the Finnish patented furniture innovation has helped multiple accommodation businesses and office environments utilize space efficiently, especially in the hospitality industry some examples: VALO Hotel & Work, Heymo Hotel, Innovation Home, and Hiisi Homes.
"Hybrid hospitality is stacking different business models on one square metre in order to use resources far more efficiently and to reduce unused capacity"
Welltek's Hybrid hotel concept not only gives hotel owners and designers inspiration for maximising revenue and cost savings in hotel lobbies and other areas, everything has a strong bias towards enhancing wellbeing.
Welltek are also launching the all-in-one audiovisual solution Artome to the UK hospitality industry at HIX.
https://www.youtube.com/watch?v=iIffHor3efAhttps://www.youtube.com/watch?v=Io09Nlb5HNU
Artome M10 is the next-generation all-in-one solution that combines high technology with beautiful design. It comes with an integrated Epson laser projector, embedded sound system, and videoconferencing feature.
Artome M10 brings flexibility and adaptability to different spaces and any space can be transformed into a space for presentation or learning, simply connect a device using an HDMI cable or wirelessly. Being a movable solution, it completely removes any need or cost for traditional audio-visual design, installation and cabling.
Artome M10 enables an easy-to-use video conferencing setup through a basic control panel. With an integrated camera, it provides a genuinely interactive experience to the people present in the room and remotely.
Only a light-coloured wall is needed as a reflection surface.
The image size grows up to five meters wide by moving the M10 away from the wall, the sound is suitable for larger events and external speakers can be connected to have "a live music" experience. Its small size makes it also ideal for storage.
As well as these two exciting launches, Welltek are also showcasing their other partners innovative products from brands such as Naava, Loook and Martela.
Experience the power of nature, indoors with Naava's easy care greenwalls. Loook's box loungers soft sound absorbing material on the inside dampens outside sounds. Making them the perfect place for you to make a phone call, work on your laptop or just relax. Martela's soundproof solutions and minimal yet practical furniture solutions prove that office spaces don't have to be dull in order to be practical.
Register your FREE ticket by clicking this link: here