Welltek are pleased to announce our partnership with Taiga Concept. 
Taiga Concept is a provider of soundproof solutions from Finland. Taiga places a strong focus on the natural environment and the product portfolio is inspired by the calm and relaxing feeling that can be found in a Nordic forest. Taiga's minimalistic and functional soundproof workspaces can be customised for any office. The comprehensive product portfolio covers all office space needs: phone booths, personal workspaces, co-working spaces, conference rooms and ever larger modular solutions up to 28 square metres. Taiga's innovative modular design distinguishes itself against competitors and makes it possible for you to transform your existing office environment into "your natural workspace".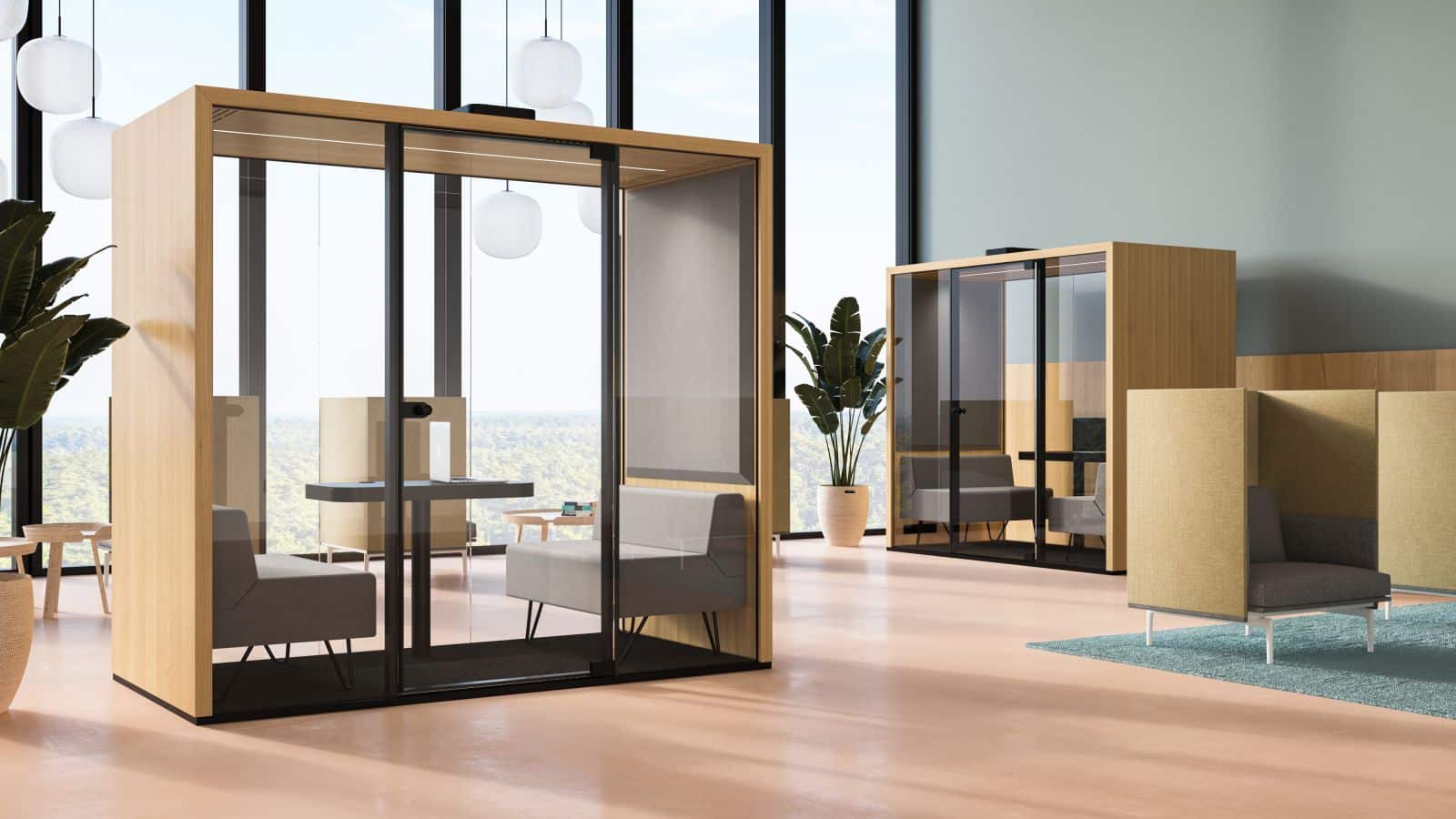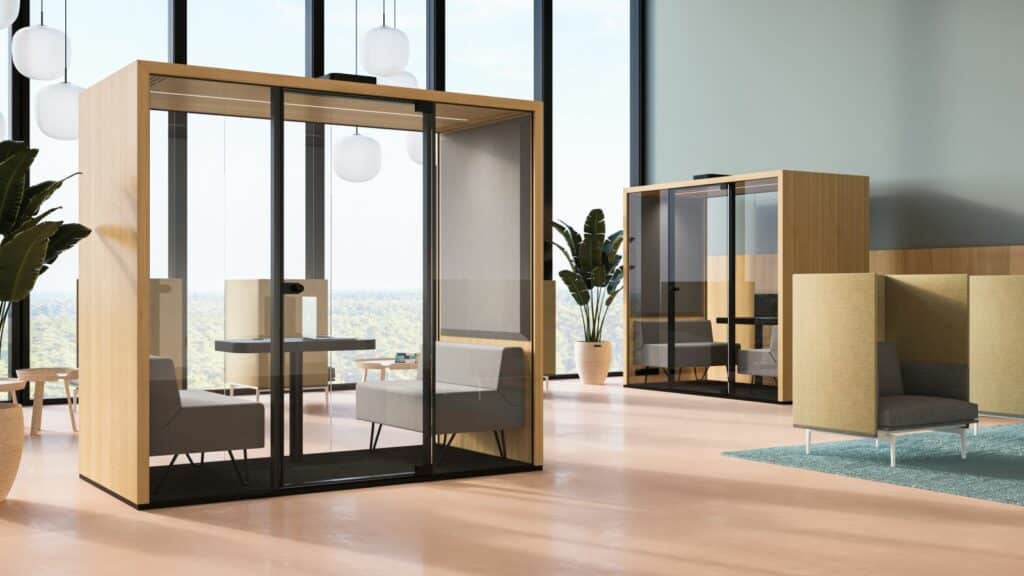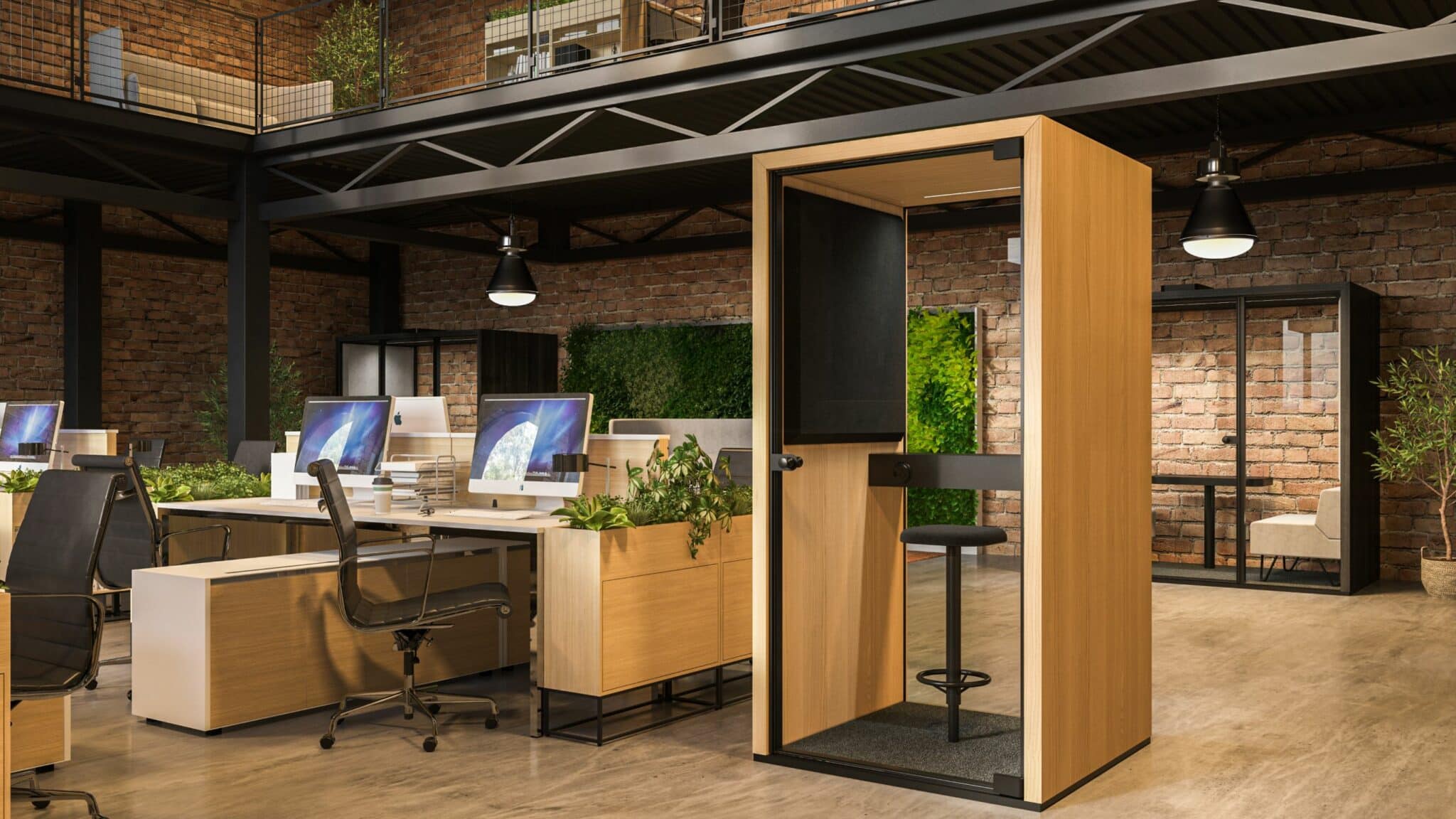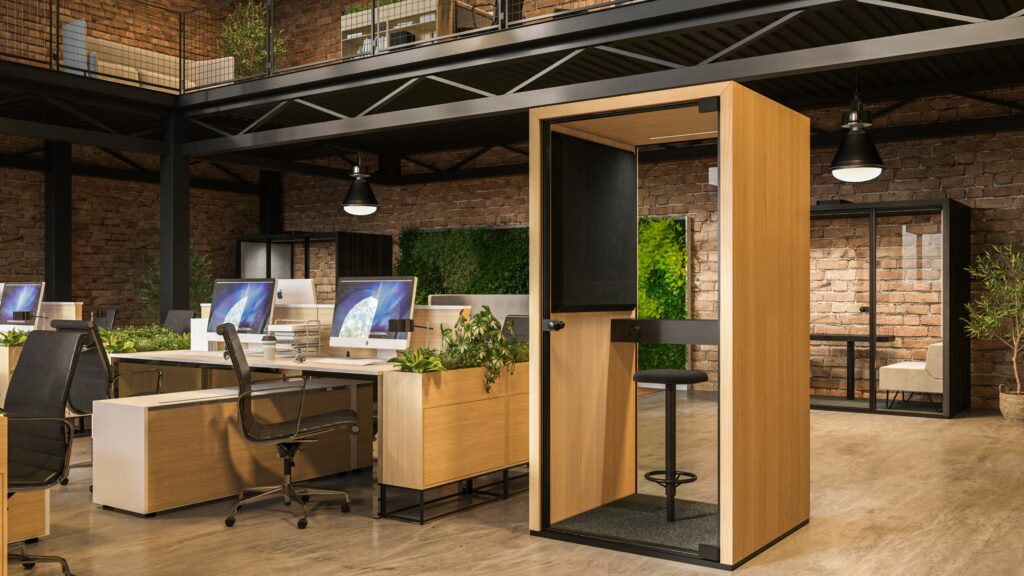 Innovation, Sustainability and Quality. 
Innovation.
Taiga prioritises making products as good as possible, while demonstrating simplicity and high-quality design. Customizable solutions, modern technology and continuous product research means a competitive solution can be provided for all kinds of clients
Sustainability.
Taiga's operations are guided by ecologically and cost-effectively implemented global, flexible, and customer-oriented scalable ordering, production, and delivery processes. Taiga Concept has received UL GREENGUARD Certification for low chemical emissions for Lohko Box laminate versions. Taiga strives to design environmentally sound products that promote a healthier, tranquil and motivated office environment. Our approach to business is guided by commitments to the following principles: Customer Focus, Transparency, Integrity, Rejuvenation, Staff Satisfaction and Collaboration. 
Quality.
Taiga Concept uses materials that comply with the highest regulations available and invest in appropriate research and testing to make sure the products exceed up-to-date standards. All the high-quality materials used are regulated by the European Market and comply with the highest regulations available. Taiga Concept, where feasible, sources materials from suppliers who are FSC compliant.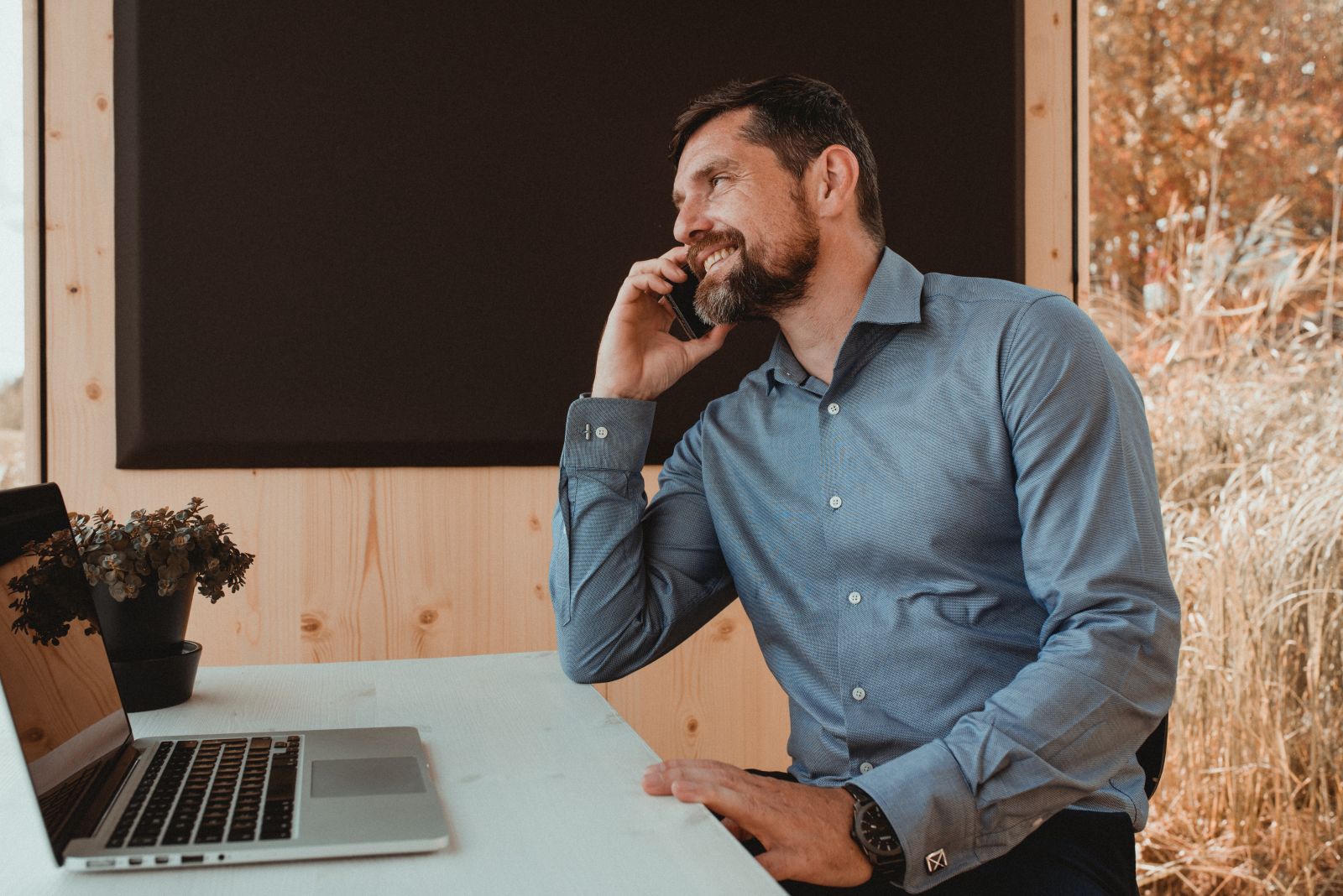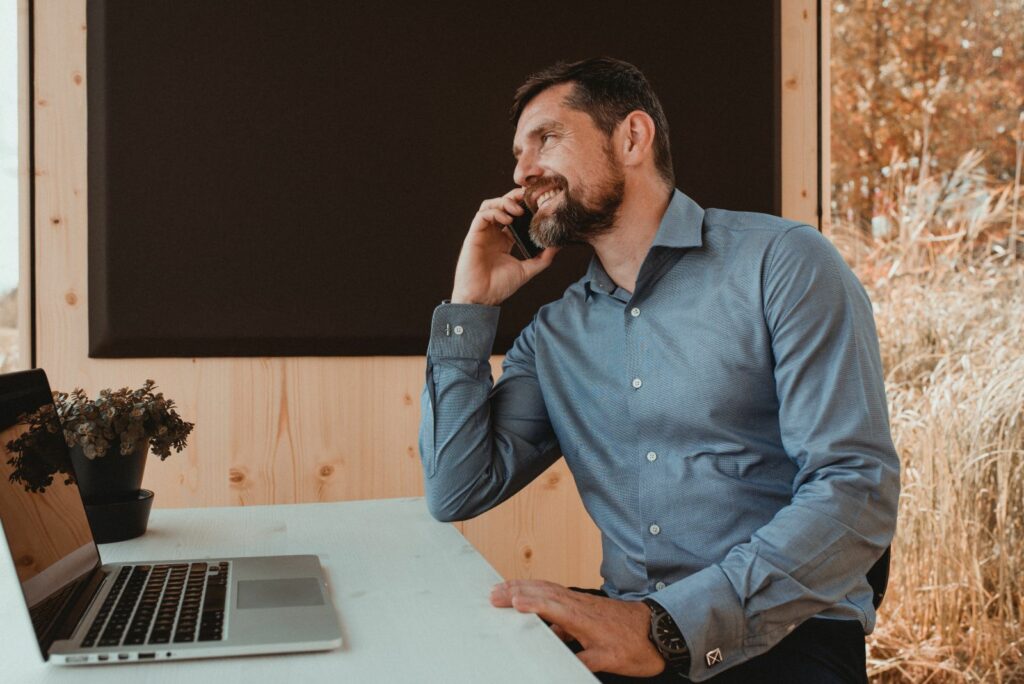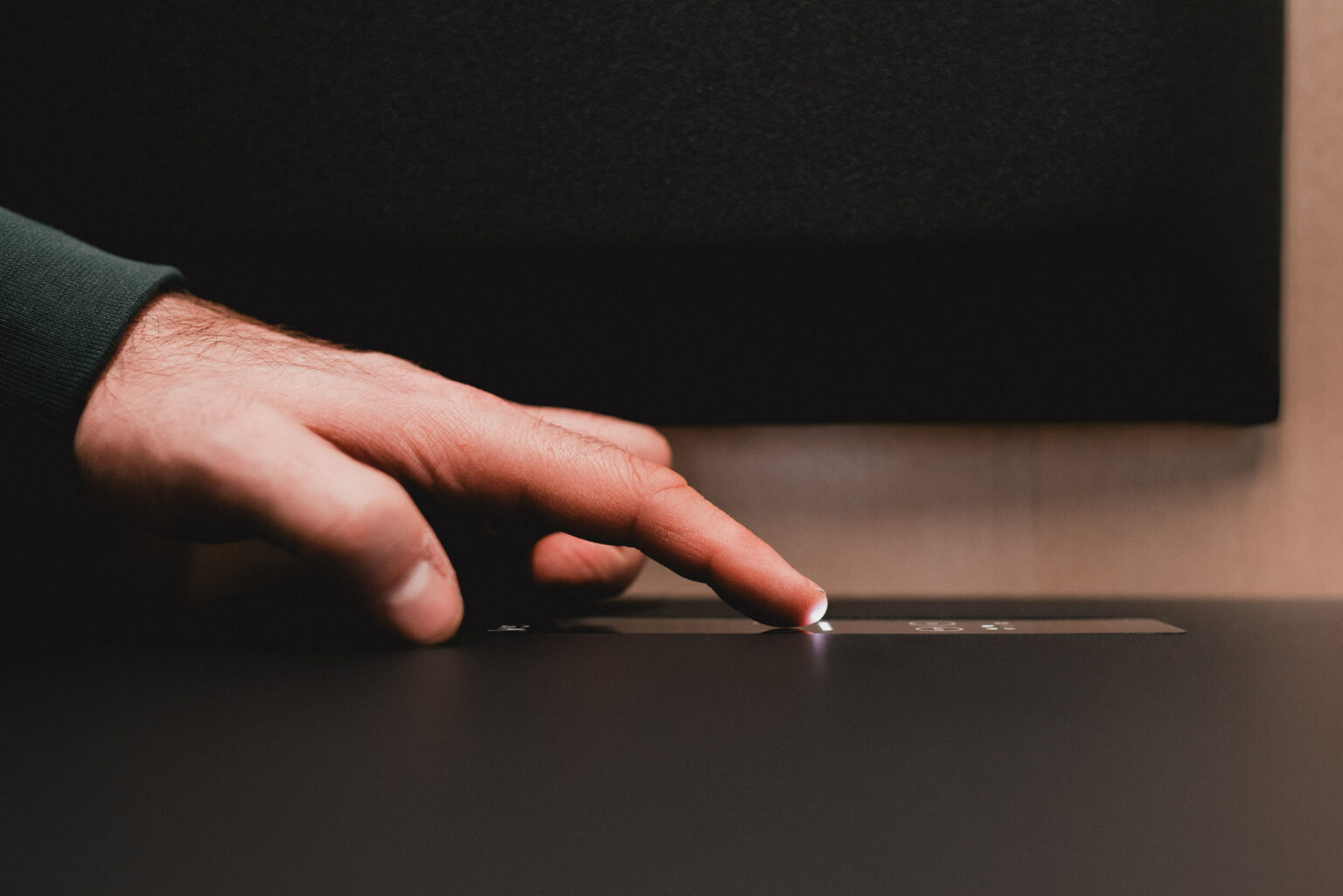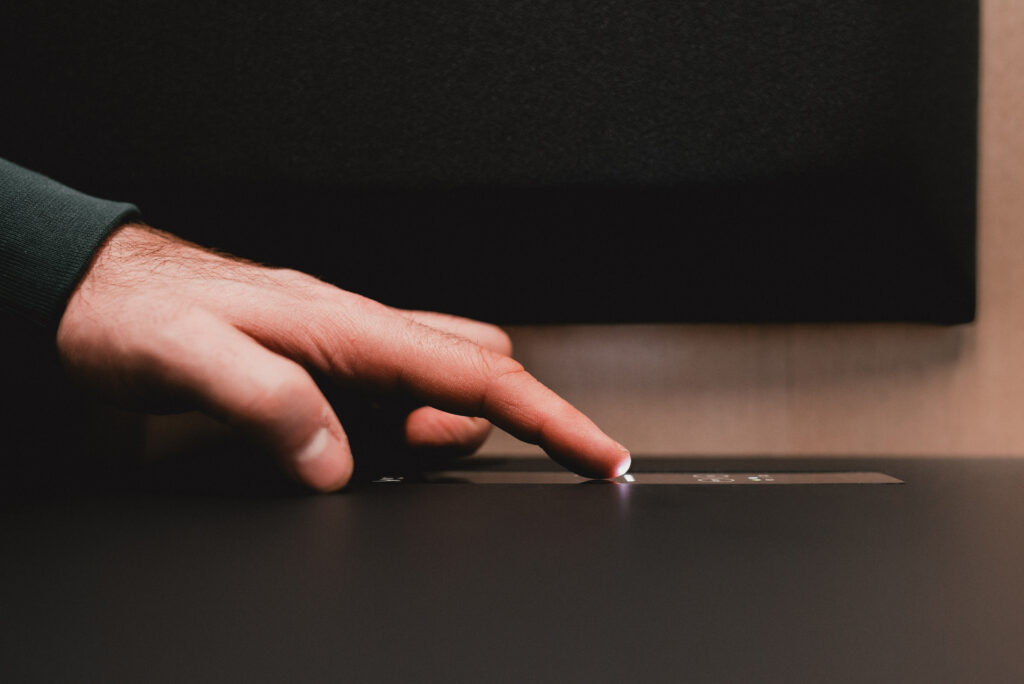 A word from Taiga Concepts head of design: 
''The starting point was Scandinavian simplicity and the desire to create a product portfolio which offers timeless design and space. The result was a refined and simple concept, drawn out of Nordic nature and its silence.
Like many Scandinavians, I experience the greatest sense of freedom when I am connected with nature. There isn't a more relaxing environment than a snow covered forest or a still lake in the summertime.
The connection to nature prevails in every design. That is what makes Taiga Concept so unique.''
– Pekka Eskelinen, Head of Design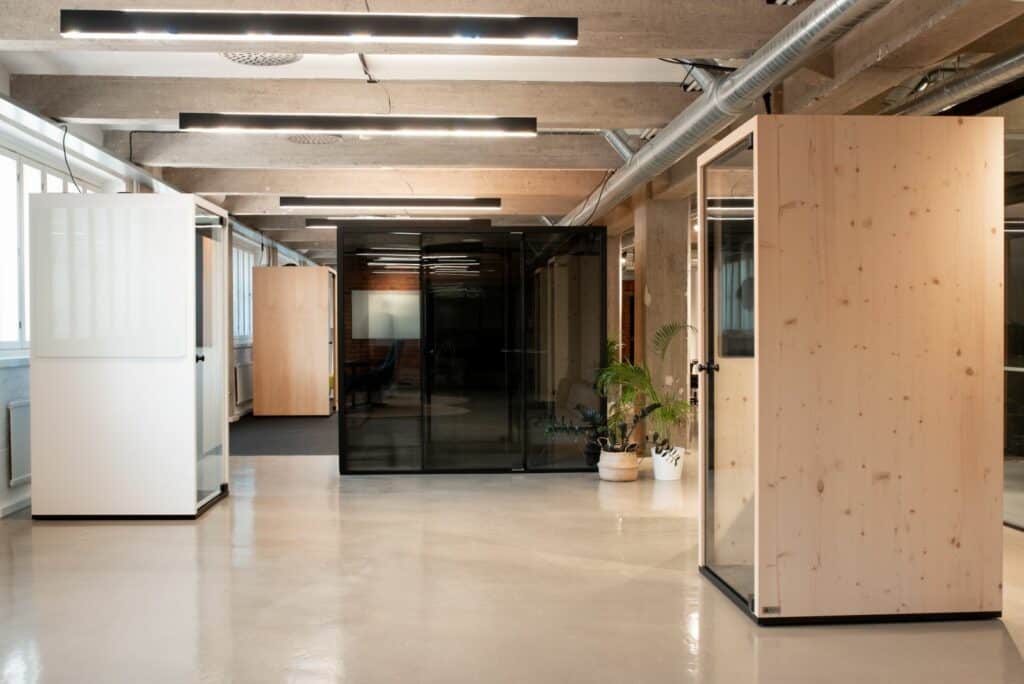 Portfolio 
Lohko Box series features compact soundproof space solutions for private work and meetings. From the essential office phone booth up to a 6-person meeting space, Lohko Box is your go-to compact and cost-efficient workspace solution. Not forgetting where it all started: uncompromising and functional Scandinavian design.
Lohko Flex enables spaces up to 28 square metres. Far from your average office booths, this space solution allows you to integrate any needed technology or interiors. Make it a comfortable conference room, learning environment or a waiting room. Whatever you can think of, you can probably fit it in one of these!
Lohko Picea 3 enables you to concentrate independently in a booth designed for 1-2 people, this booth is perfect for an individual workstation. 
All pods are fully customisable which ensures that the workspace fits seamlessly to any office. Add a natural feel with your choice of veneer finishing.
Minimalistic design and customisability ensures that this phone booth fits seamlessly to any office. Add a natural feel with your choice of Taiga's signature veneer finishing.
Smart electrics activate when you step in. Create your natural work environment by adjusting airflow and lights or let the booth do the work for you.
Powerful ventilation ensures fresh air at all times. The CO2 sensor actively monitors the air quality. Add Lohko Pure technology to safely remove bacteria and viruses from the air and surfaces.
Natural acoustics efficiently eliminate excess noise while preserving a natural amount of echo and a sense of space.
Taiga's workspaces have been used to create stunning office spaces around the world. Clients include companies of all sizes, and for example Microsoft, Zalando, KPMG, Alibaba and HSBC trust Taiga with their space needs.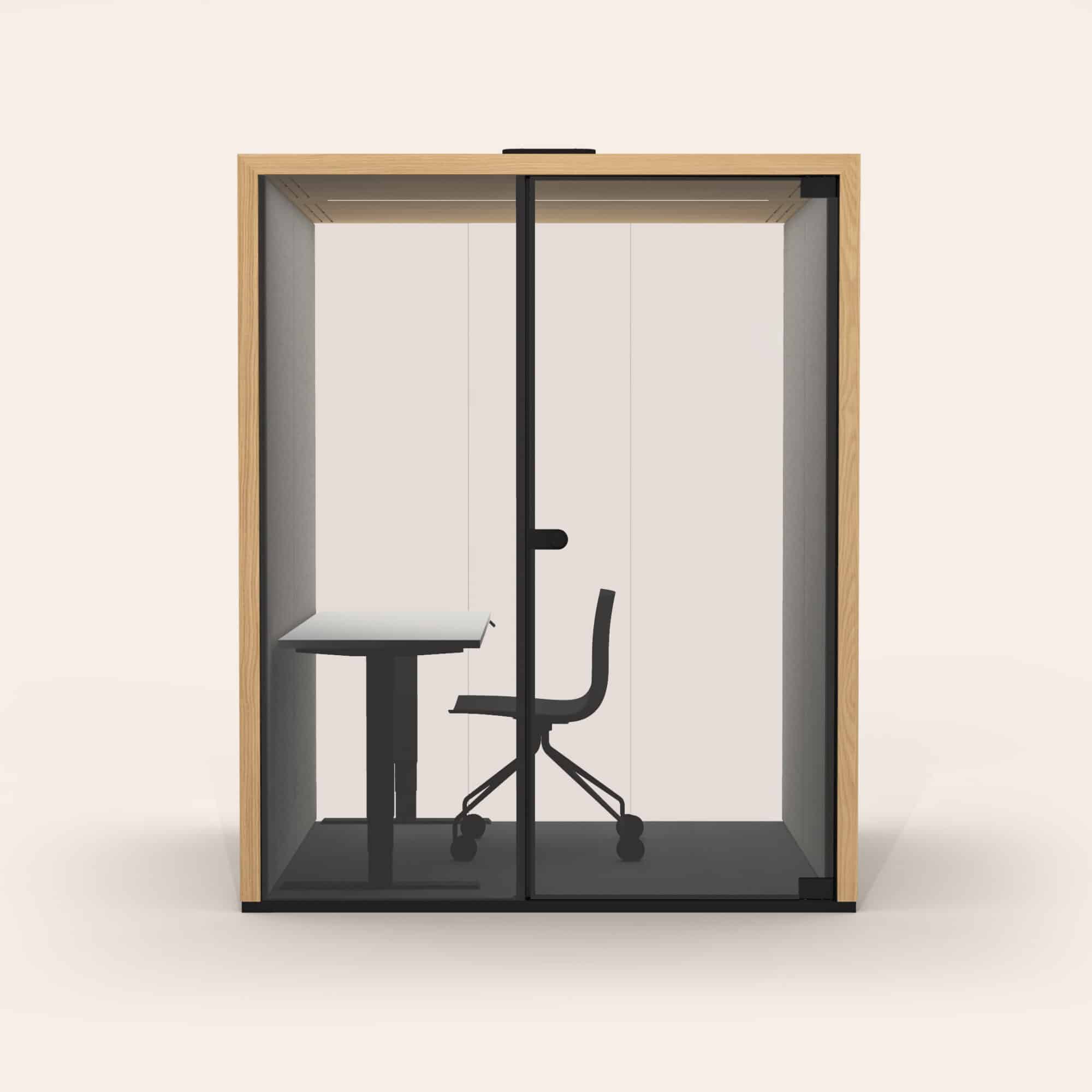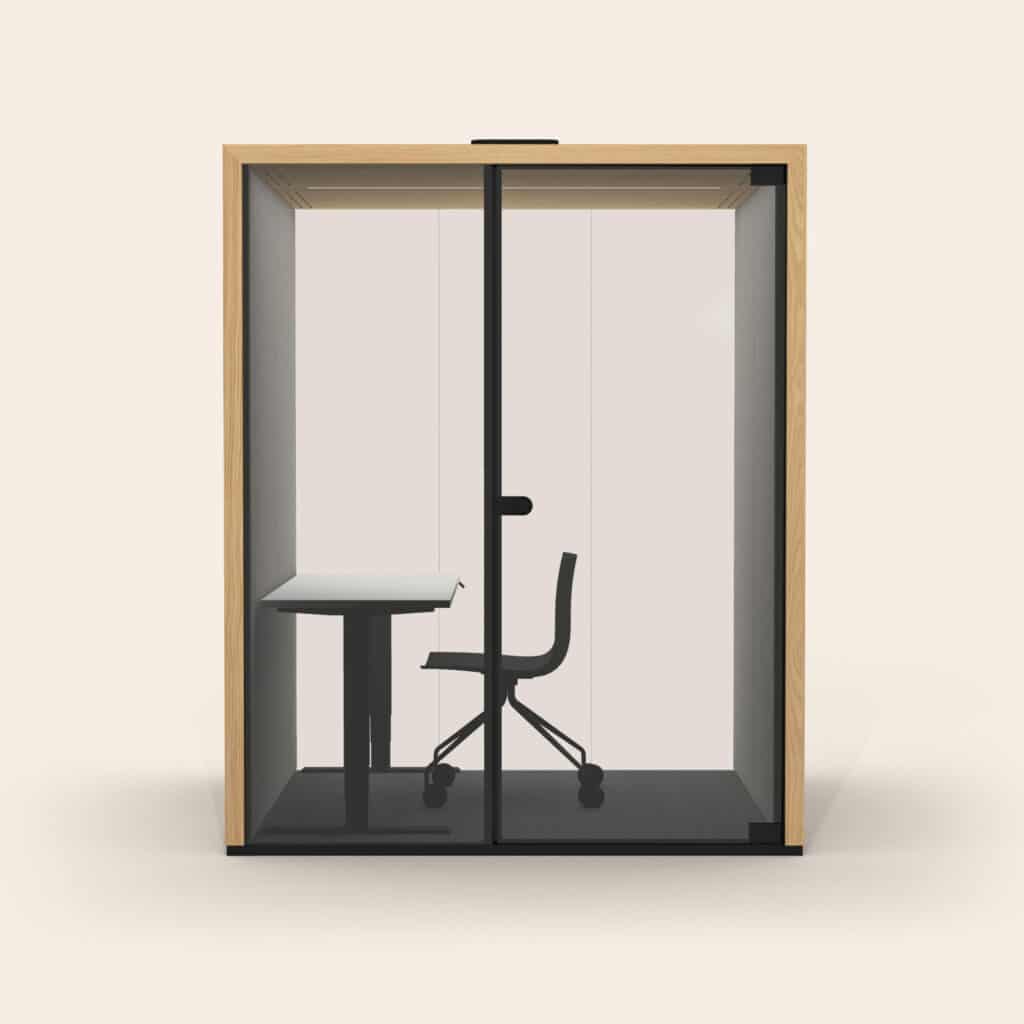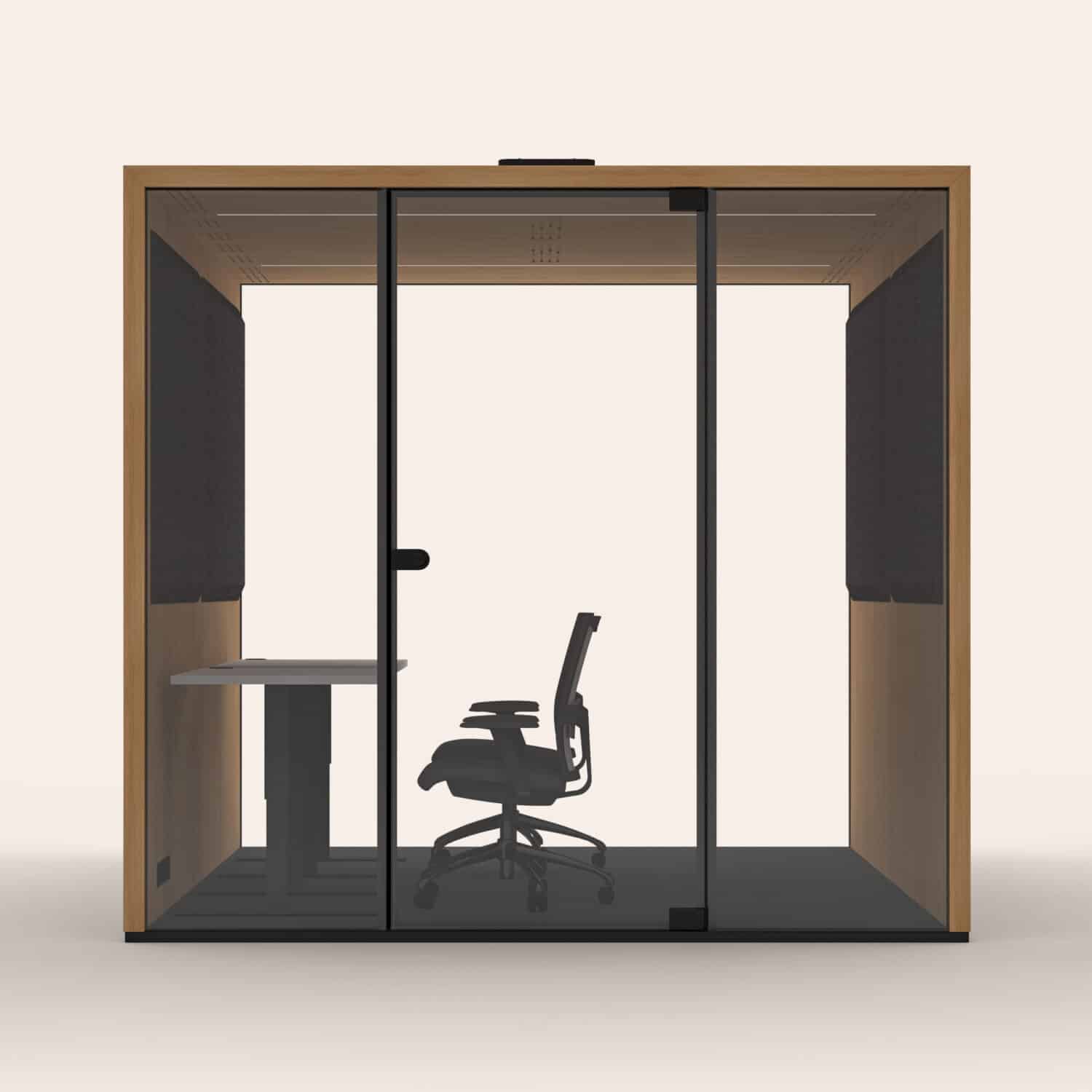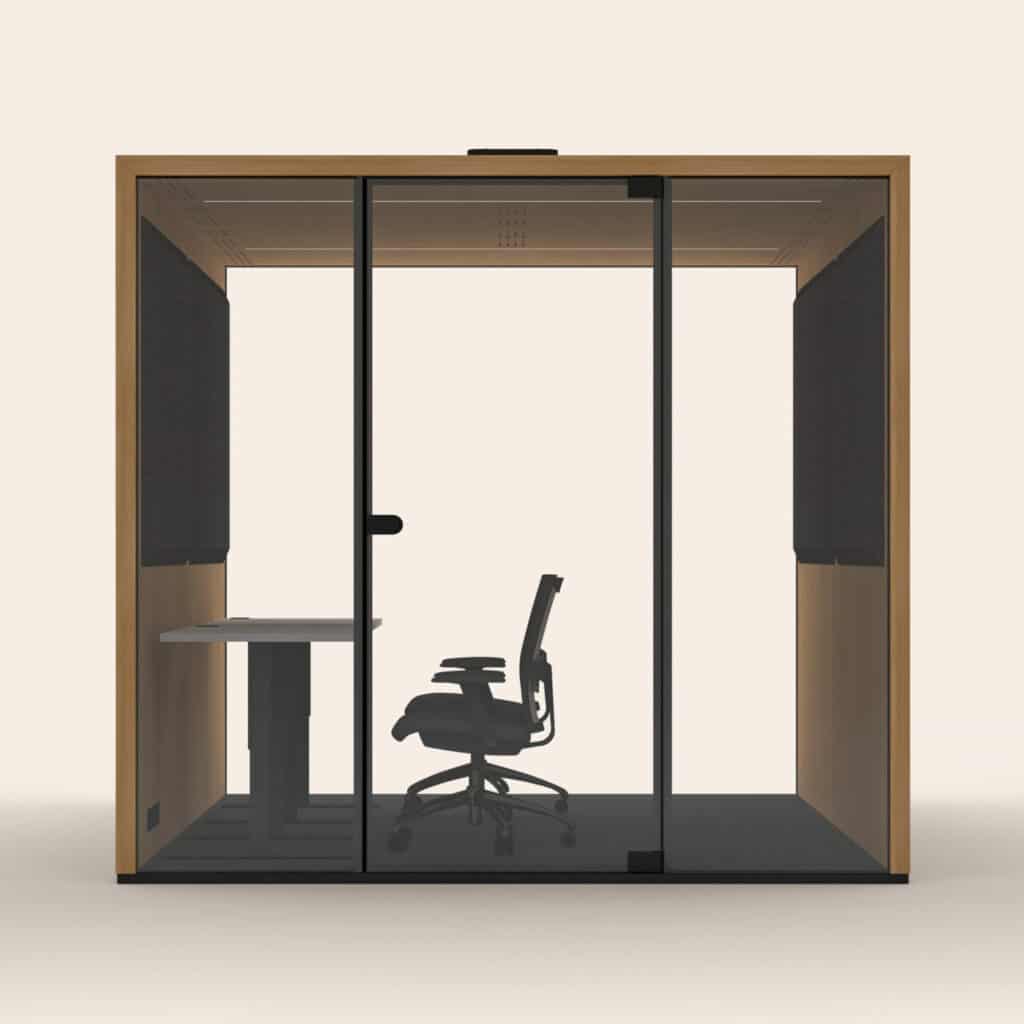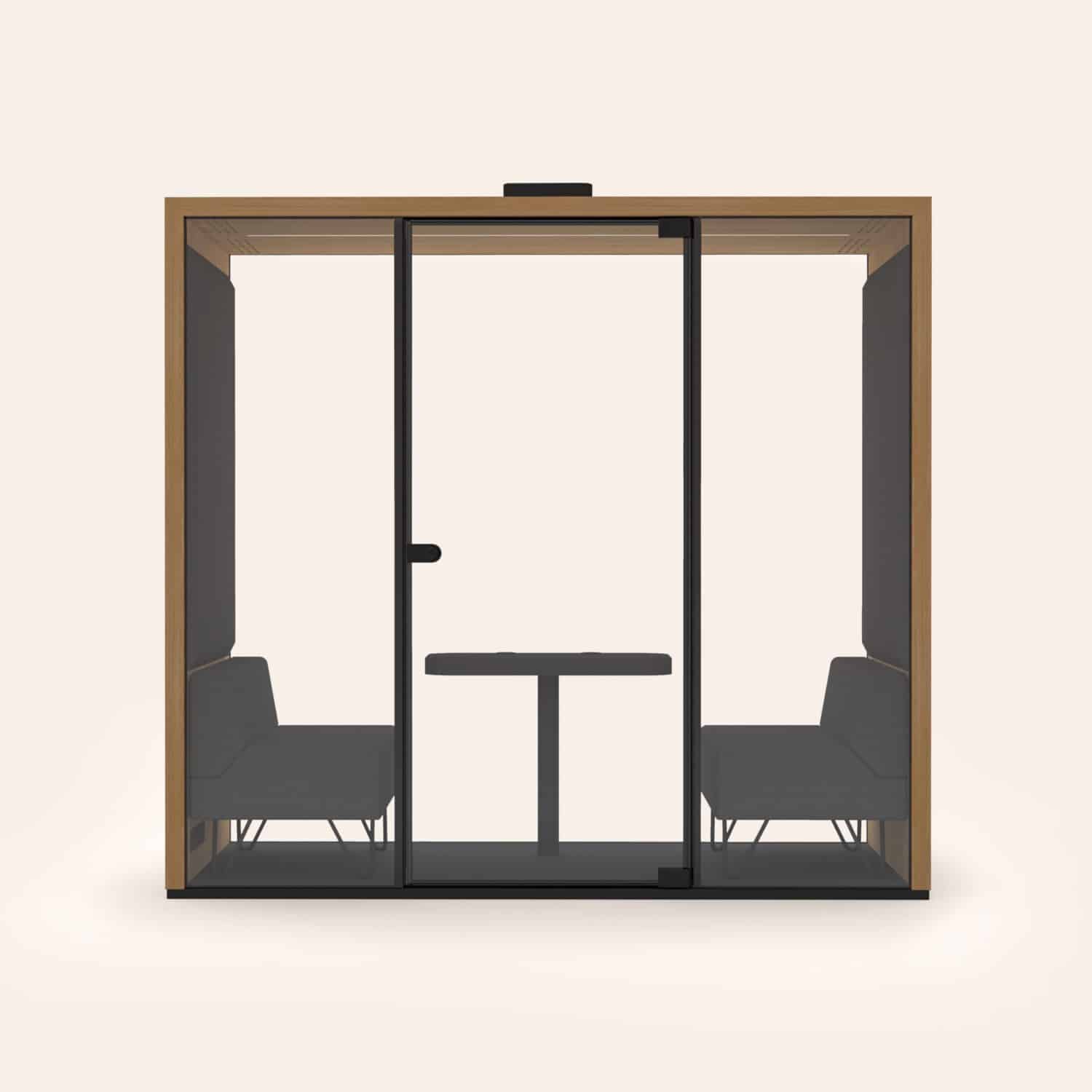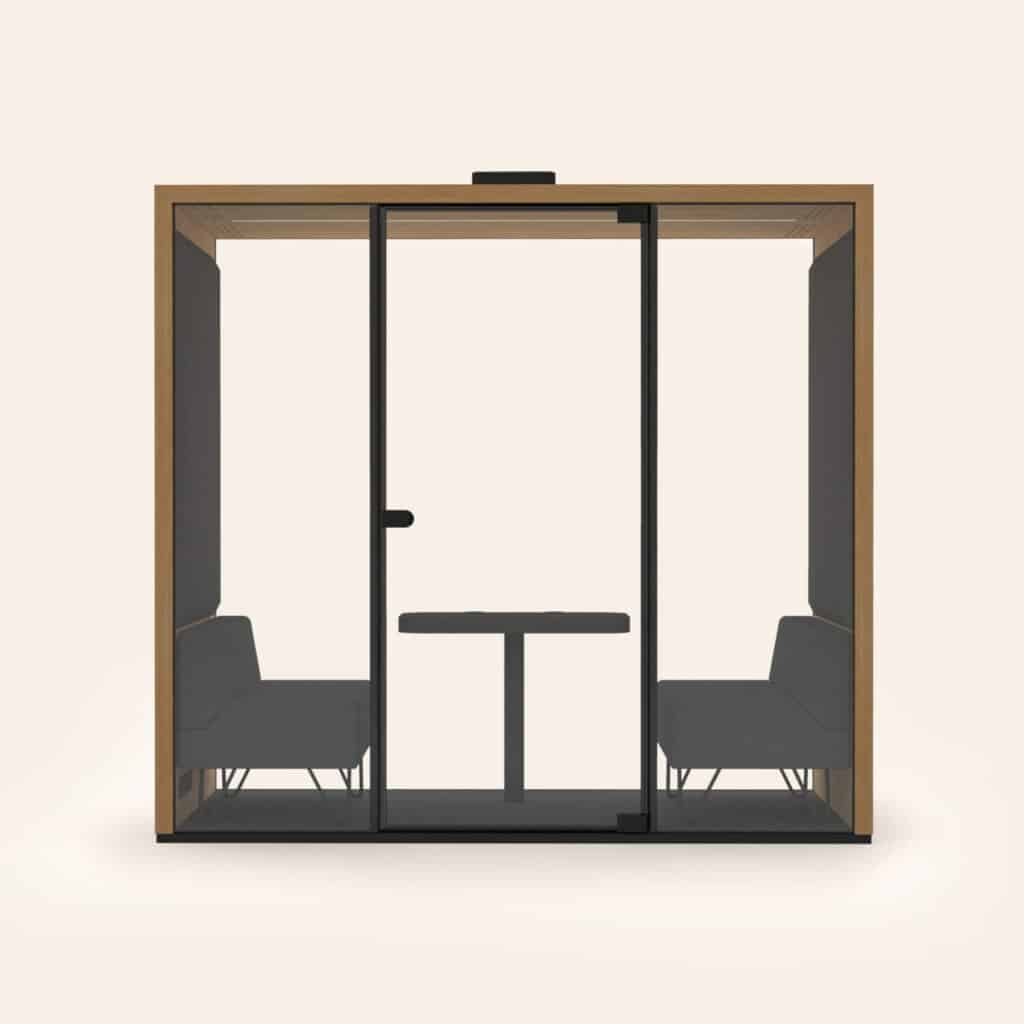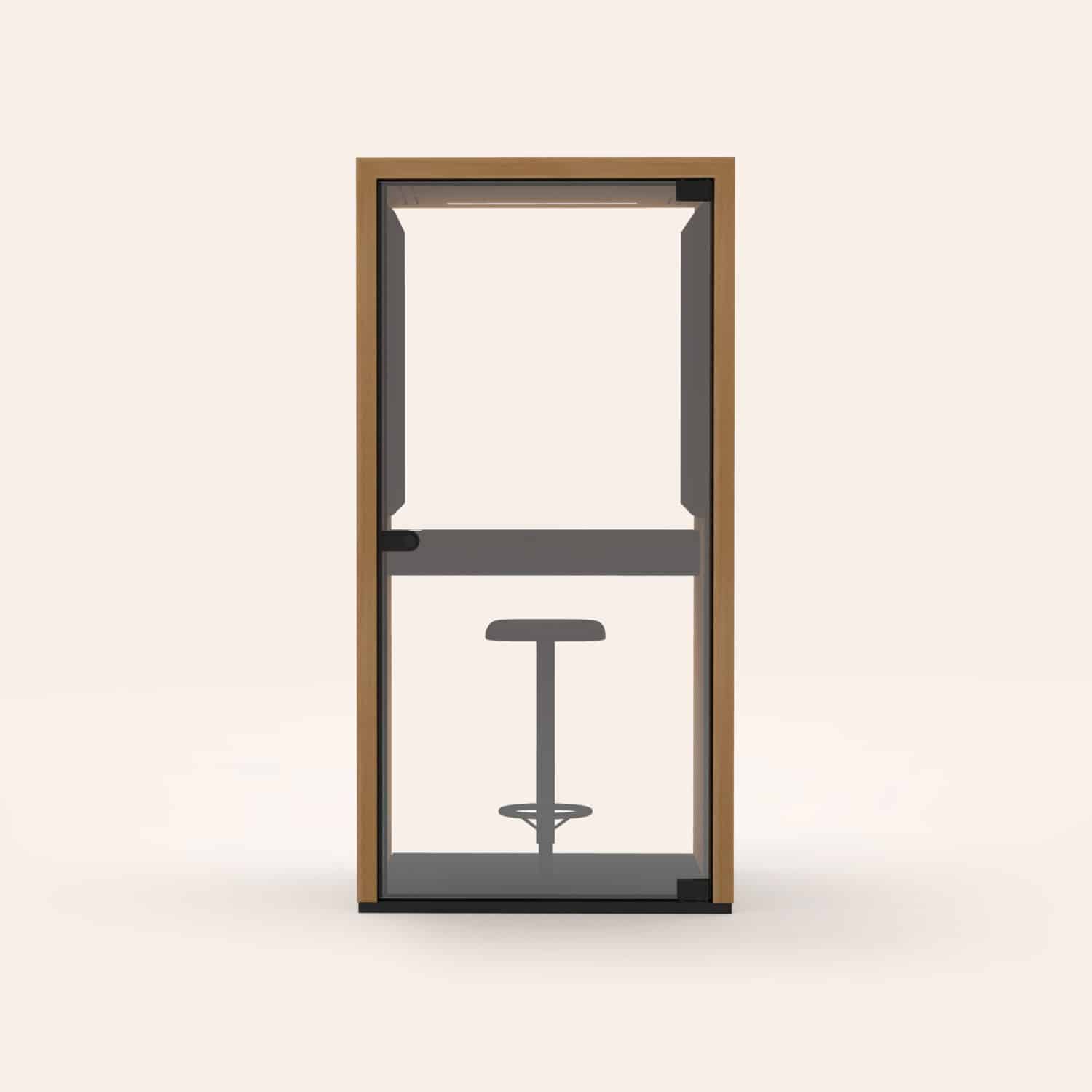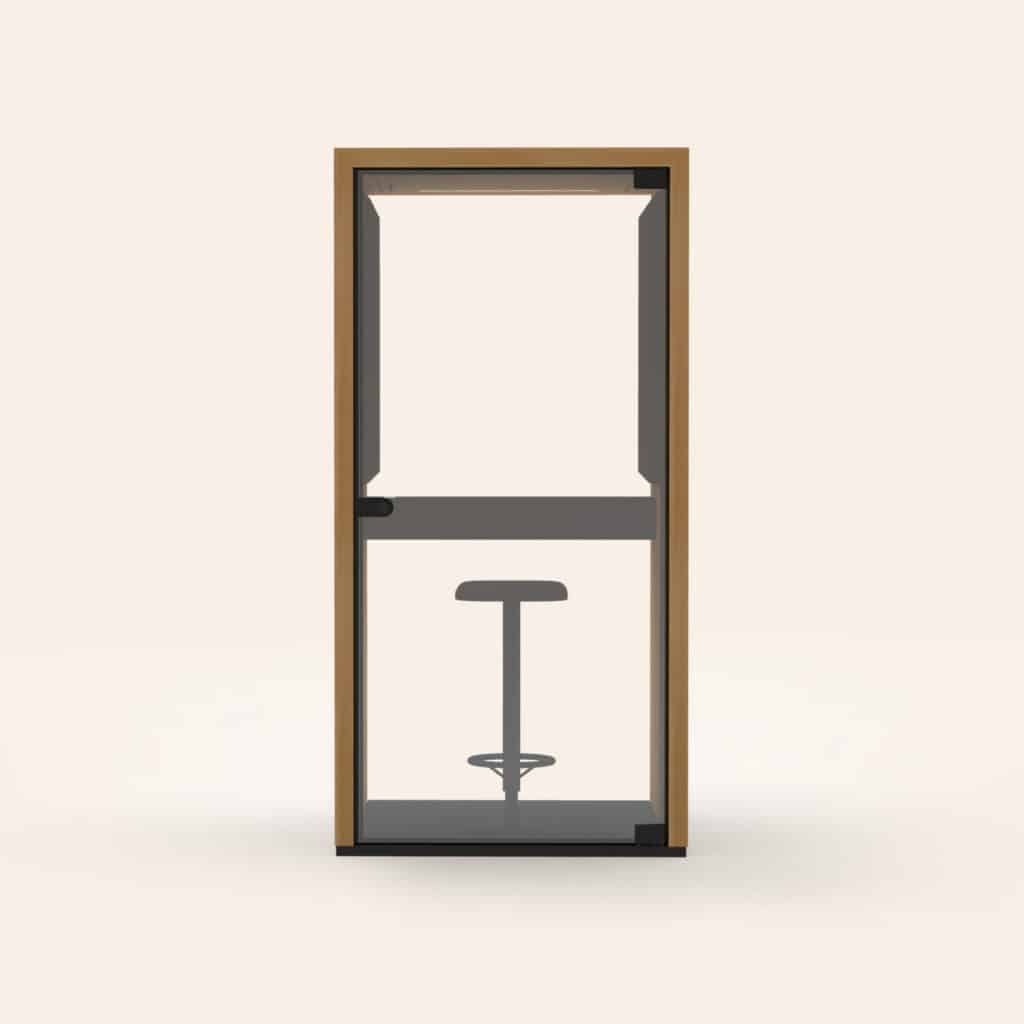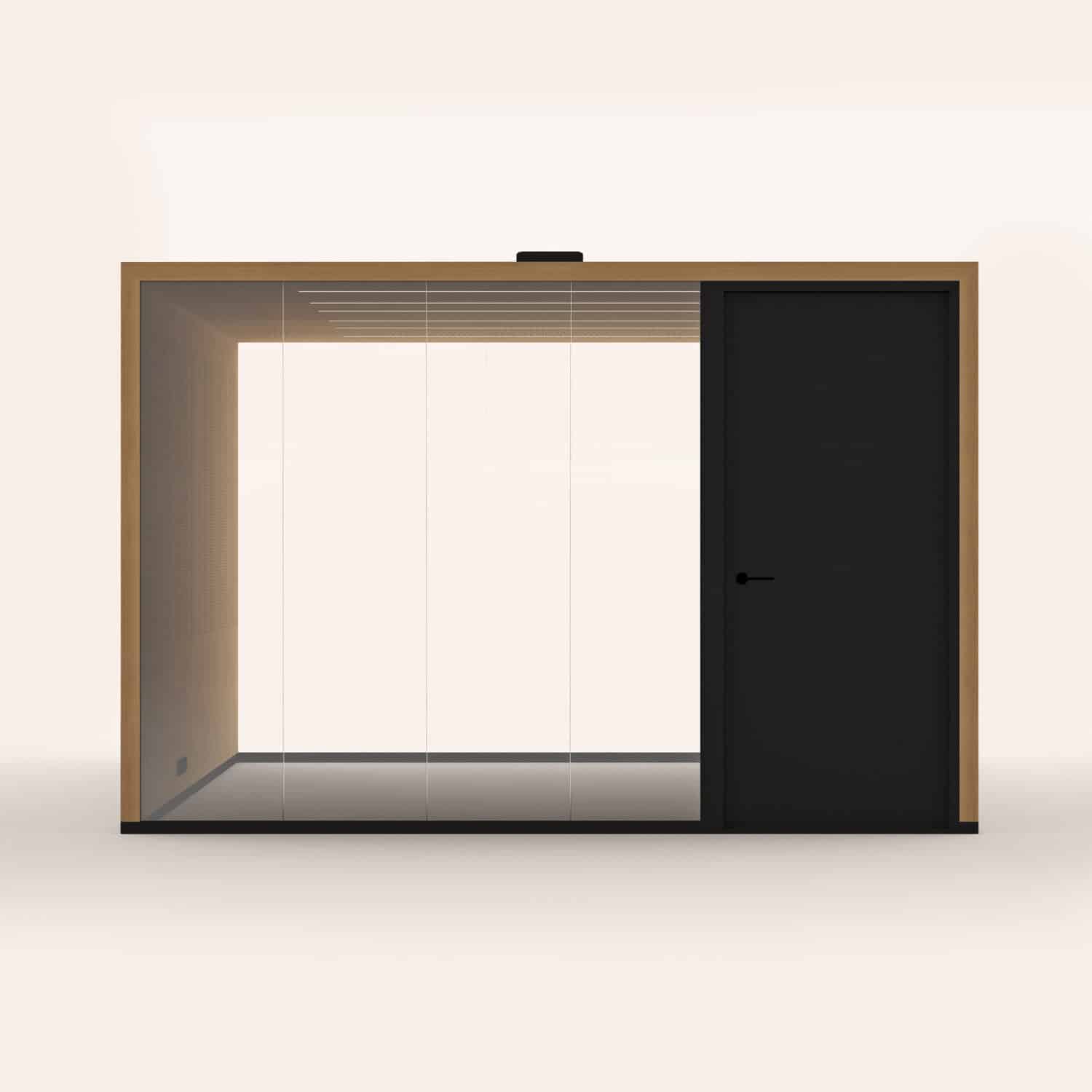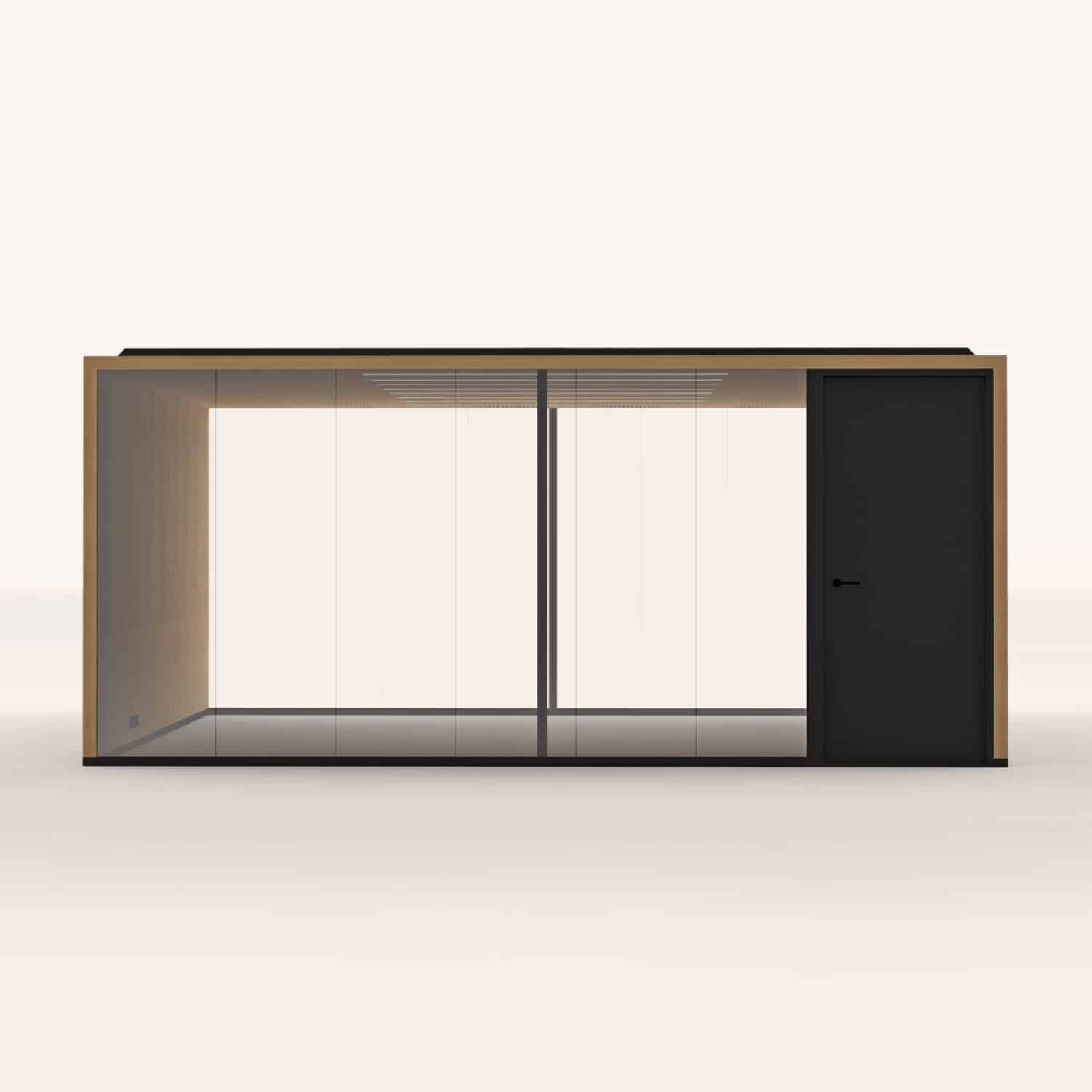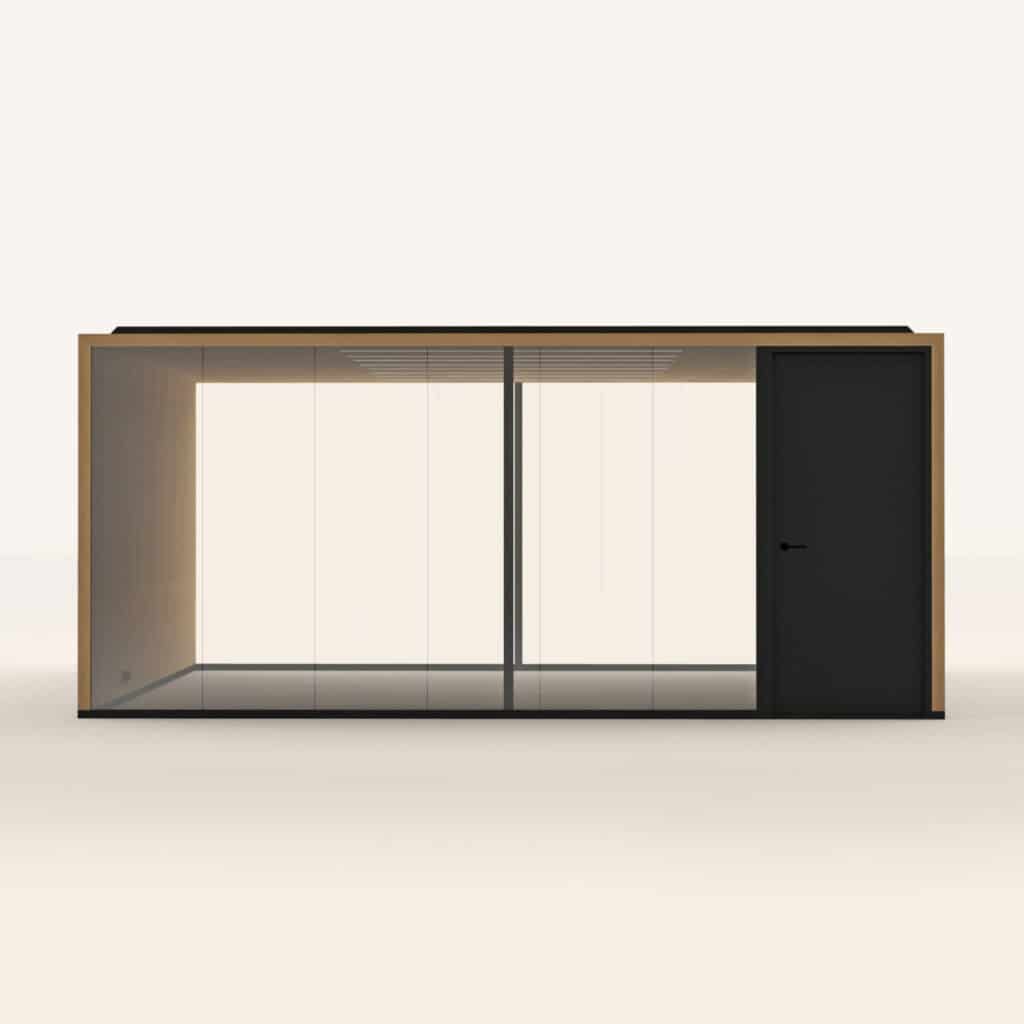 Both Welltek and Taiga share the view that workspaces should be optimised to improve wellbeing and productivity and reduce distractions and stress in the office. If you'd like to book an appointment or are curious about the Taiga Concept, the Welltek and Taiga team will be at stand B4, at the Workspace Design Show on the 27.02.23 – 28. 
See you there!