Reinventing the planning of open-plan offices – Artome changes the way to work and build with audiovisual technology.
Artome is a company that brings a new kind of flexibility to the presentation technology industry. The ideology of installation-free, adaptable presentation technology has always been the foundation of the company, and no more so than today. Artome is on a mission to bring audio and video to any space and transform learning, meetings and more. A power socket is all you need. Now Artome is launching a new product for the B2B sector.
Form follows function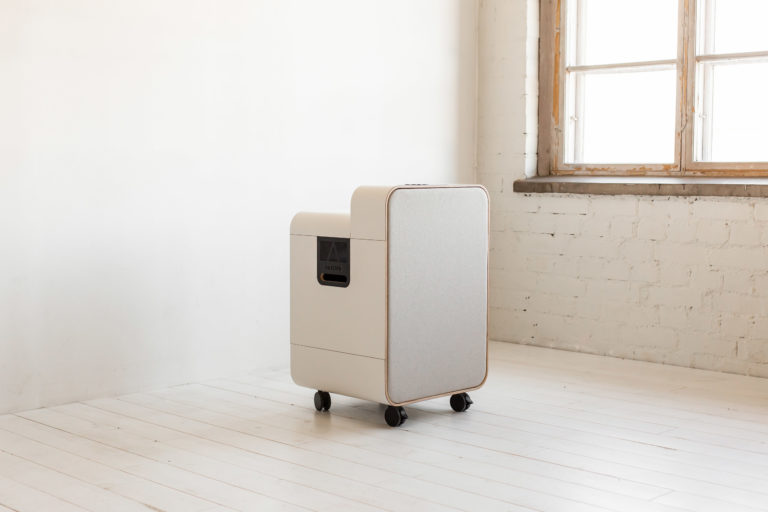 Artome M10 evolved from a significant need. Epson, Artome's partner, announced that a new, more efficient projector would be launched. A decision was made to design and build a whole new product to adapt seamlessly to the new Epson device. This market-leading projector technology combined with a touch of Nordic design on the outside and Finnish technology on the inside completed the project. Artome M10 was born.
Artome M10 is the next-generation presentation solution that comes with a built-in laser projector and a high-end sound system. This all-in-one furniture solution can be connected to a device with an HDMI-cable or wirelessly. It has an intuitive control panel for a user-friendly experience. Being completely mobile, Artome M10 eliminates the need for installation and cabling, thus increasing efficiency and space utilisation.
Enabling the revolution of workplaces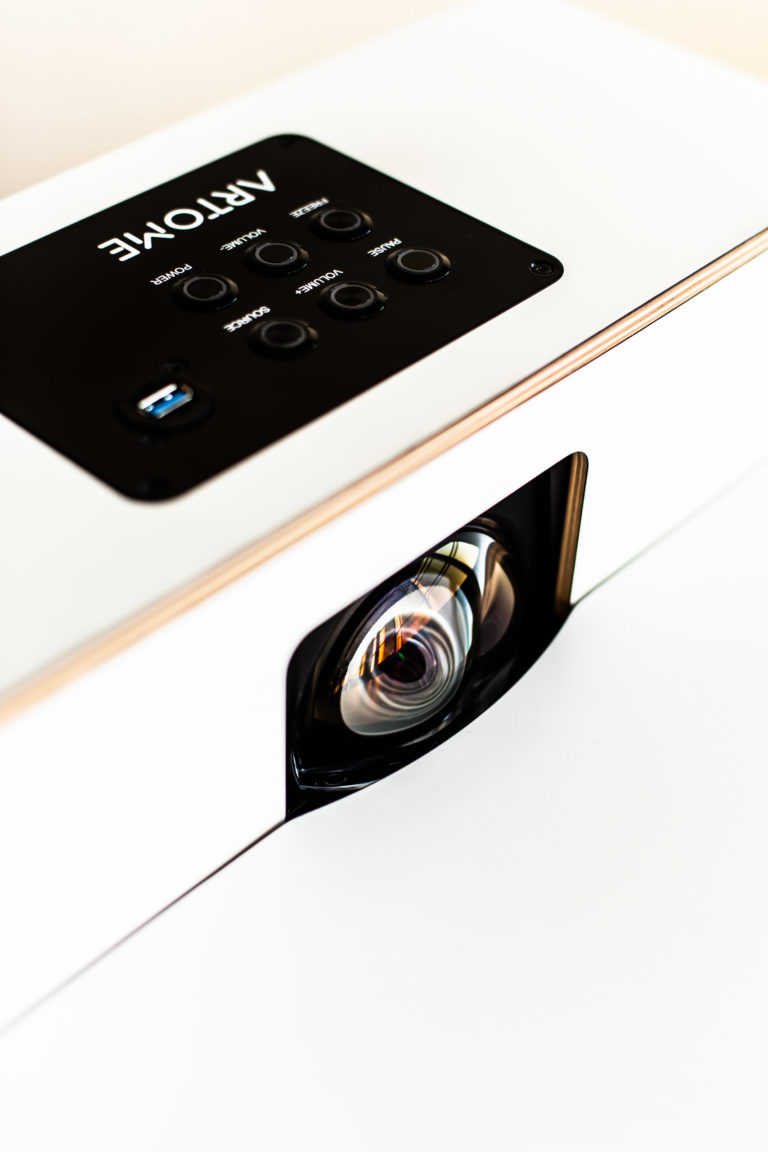 Artome M10 enables adaptable workspaces for meetings, presentations and learning. Only a light-coloured wall or a screen is needed as a reflection surface and the set is ready. Unlike flat screens, the image size grows up by moving the Artome M10 further away from the wall. No matter the size of the audience, Artome M10 is suitable for clear communication for everyone in the room and beyond. An embedded sound system makes it easy to use and no extra wiring is needed.
Workplaces are facing new challenges right now. Flexibility and adaptability are more important than ever. The desire to feel safe and to transform offices to match changing needs is paramount. Artome M10 enables an easy-to-use video conferencing set-up with wireless casting from a laptop or other device. Artome M10 also provides an integrated camera, so a genuinely interactive experience can be enabled to the people present in the room and remotely.