Due to the Coronavirus pandemic, all companies have experience unchartered territory, and with uncertainty set to continue as employees slowly return to offices the option of renting products rather than buying is an appealing and more sustainable option for the short to medium term. Renting furniture ensures companies have ease of access to the products that they need, without having to make a more permanent commitment in terms of space or finance.
Leading provider of products that promote wellbeing in the workplace, Welltek, an office Blueprint brand, is one of the biggest Framery dealers in the world, and now they are offering businesses the unique opportunity to rent Framery pods instead of purchasing.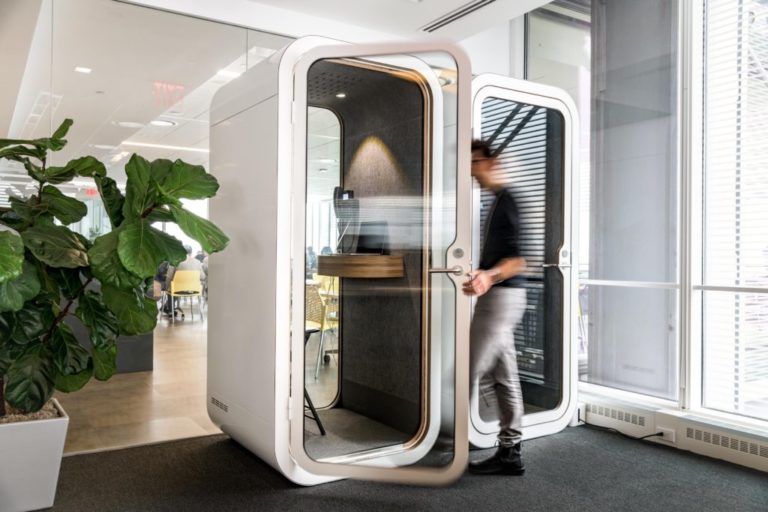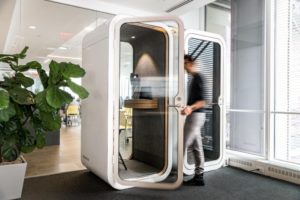 Framery O pod – The perfect pod for when you need to take a private call, or when you need to clear your head and get a little bit of quiet away from the hustle and bustle of the office. Available to rent at a price of £235.00 a month
Sharing similar values to Welltek, Framery is the pioneer and world's leading manufacturer of pods, phone booths and soundproof private spaces that provide the best answer to noise and privacy issues in open-plan offices, ensuring greater productivity and happiness in the workplace.
A great example of innovation, Framery's booths are loved by the world's leading companies, including Microsoft, Puma and Tesla, 40% of all Forbes 100 companies use Framery. Providing the perfect solution for peace and privacy when it is hard to come by, Framery's pods are a great addition to any office environment.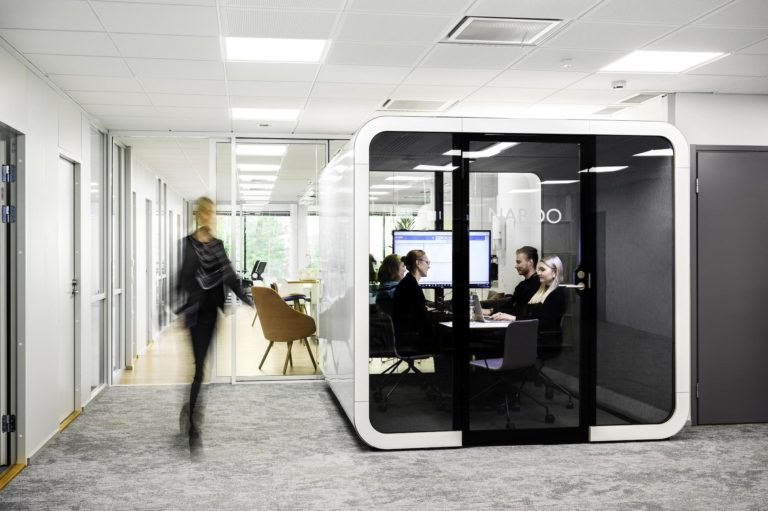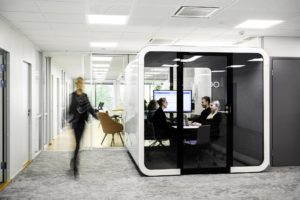 Framery Q pod- A soundproof office pod that offers more room to manoeuvre for 1-4 people. An ideal solution for those impromptu small team meetings or one-to-ones that don't require such a large space. Available to rent at a price of £450.00 a month
Noise in open offices is a major obstacle to workplace happiness, constant disruptions from phone calls, ad hoc meetings, and discussions. It is hard to recover concentration when it's broken, it takes time to refocus, people become less productive, less creative and potential is not fulfilled. People become less happy as a result. Framery removes the noise problem and people become happier. Happy people are more efficient, more creative and produce better work.
Welltek offers Framery pods to rent through an innovative subscription service with a minimum commitment period of only 3 months with 1 months' notice of cancellation required. This increases flexibility for companies, allowing them to experience the best acoustic booths on the market.
For further information please contact info@welltekdev.wpengine.com.